Buying a beat from the Airbit Marketplace or a producer's Airbit store is very easy. Browse the catalogue of beats until you find one you like, then click the '+' button on the right hand side to see the license options available.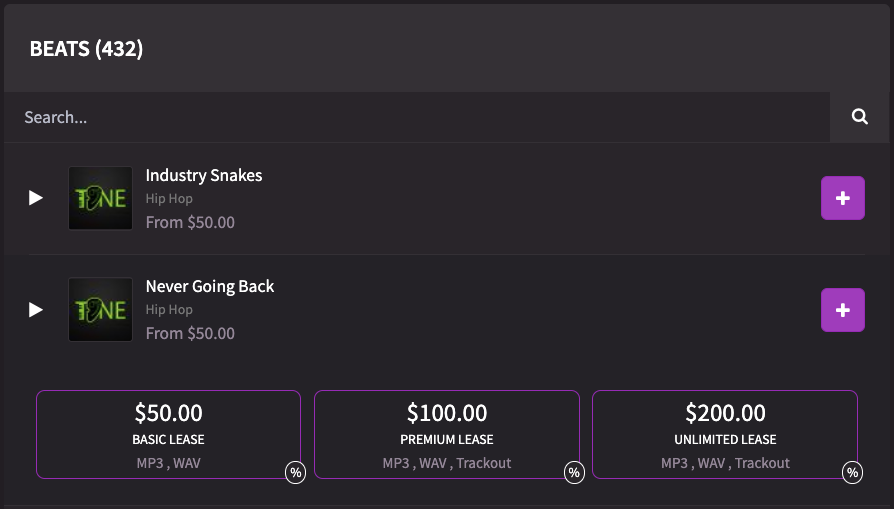 Producers on Airbit set their own terms and prices, so this will vary with each producer you shop with.

There are a few different locations from which you can buy beats:
The Marketplace
A producer's Marketplace store
A producer's personal store/website
A solo store the producer has shared via a link
They all look slightly different but have the same function. Just look for the '+', 'Add to Cart' or price button to select your license and add it your cart.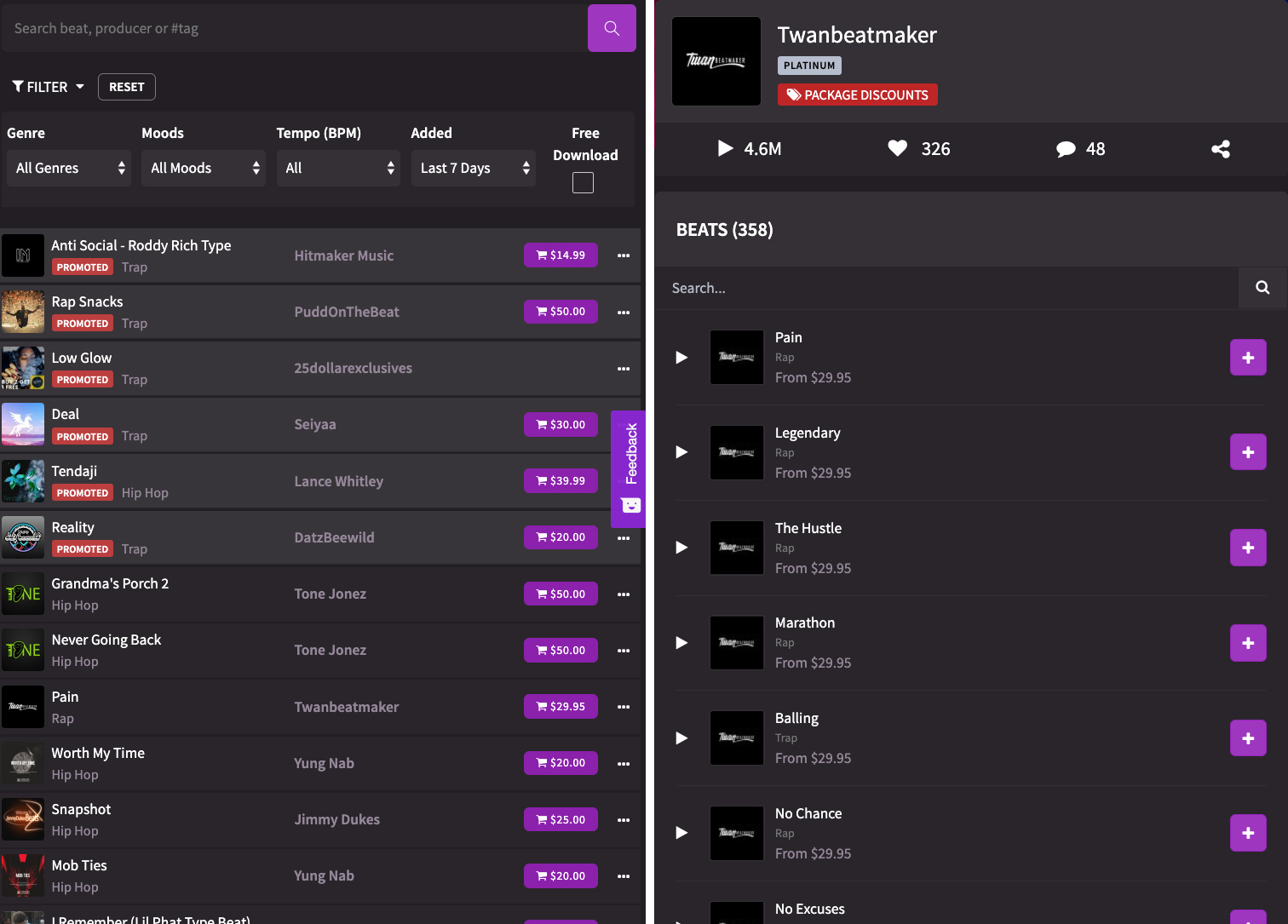 Above: Marketplace list containing all producers, and a producer's Marketplace store
Below: A producer's personal store, and their personal profile page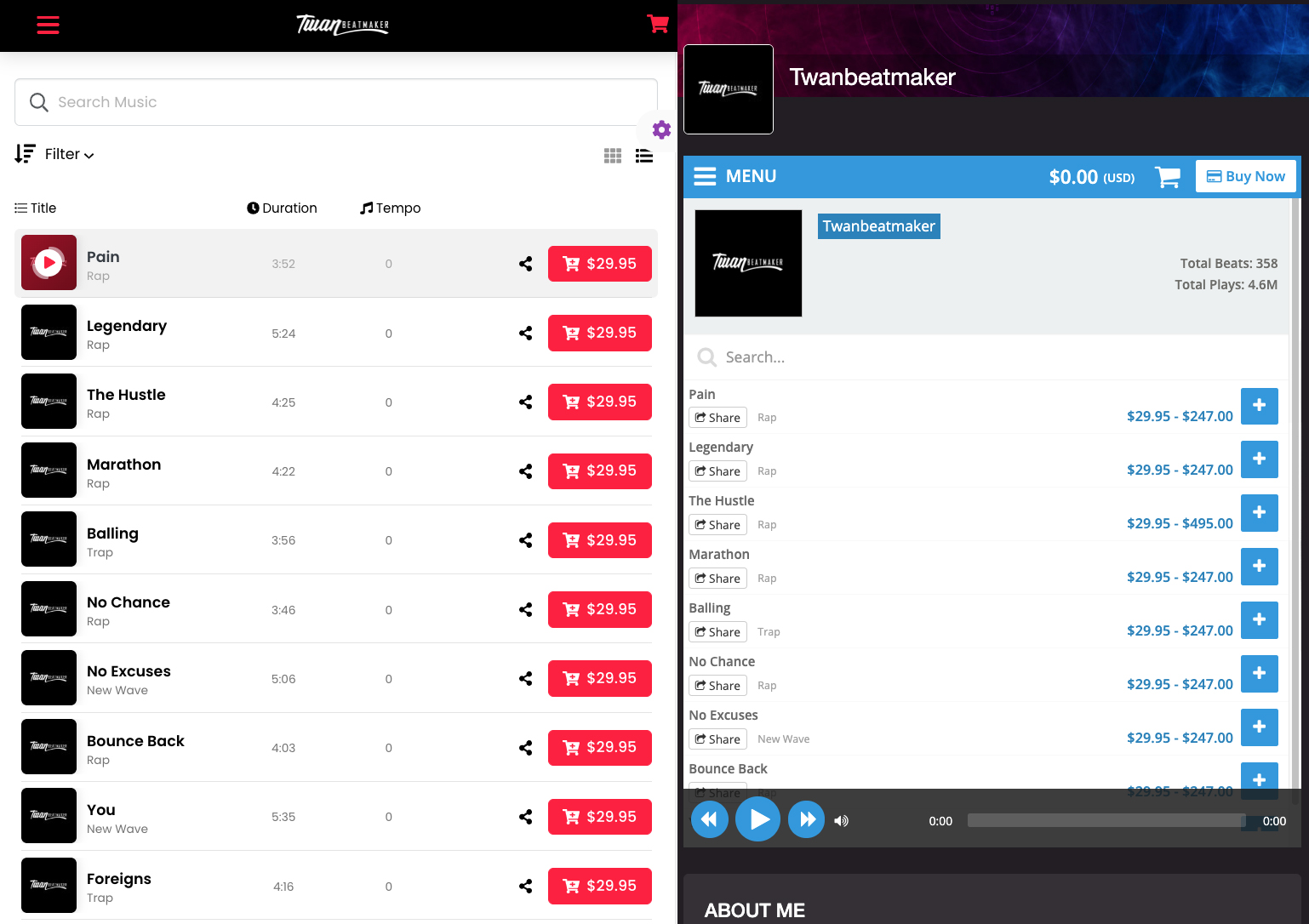 Once you've added your beat(s) to your cart you can complete your checkout. During the checkout process you'll be asked to agree to the producer's terms - you cannot proceed without agreeing to these, and at this point you will be able to read the full contract before submitting payment.

Once payment is complete, you'll be directed to your order confirmation page where you can download your files - this will include any MP3, WAV + Trackouts associated with that license, as well as a contract. You'll also receive an order confirmation email containing a download link so you can access them anytime. And if you've registered for an account, the order will be saved in your account so you don't have to worry about ever losing the files!

Trouble completing an order? Check out these common problems