Beats can be uploaded by clicking Upload Beats on your Dashboard homepage, or by going to Music & Media > Beats > Upload.

You can upload as many beats as you like at once, and you can upload the WAV file first, which our platform will automatically convert to MP3, giving you both files.

If your MP3 & WAV are different (e.g. tagged/untagged, mastered/unmastered, etc. you'll want to upload the MP3 first, then add the WAV using the Replace option on the upload page).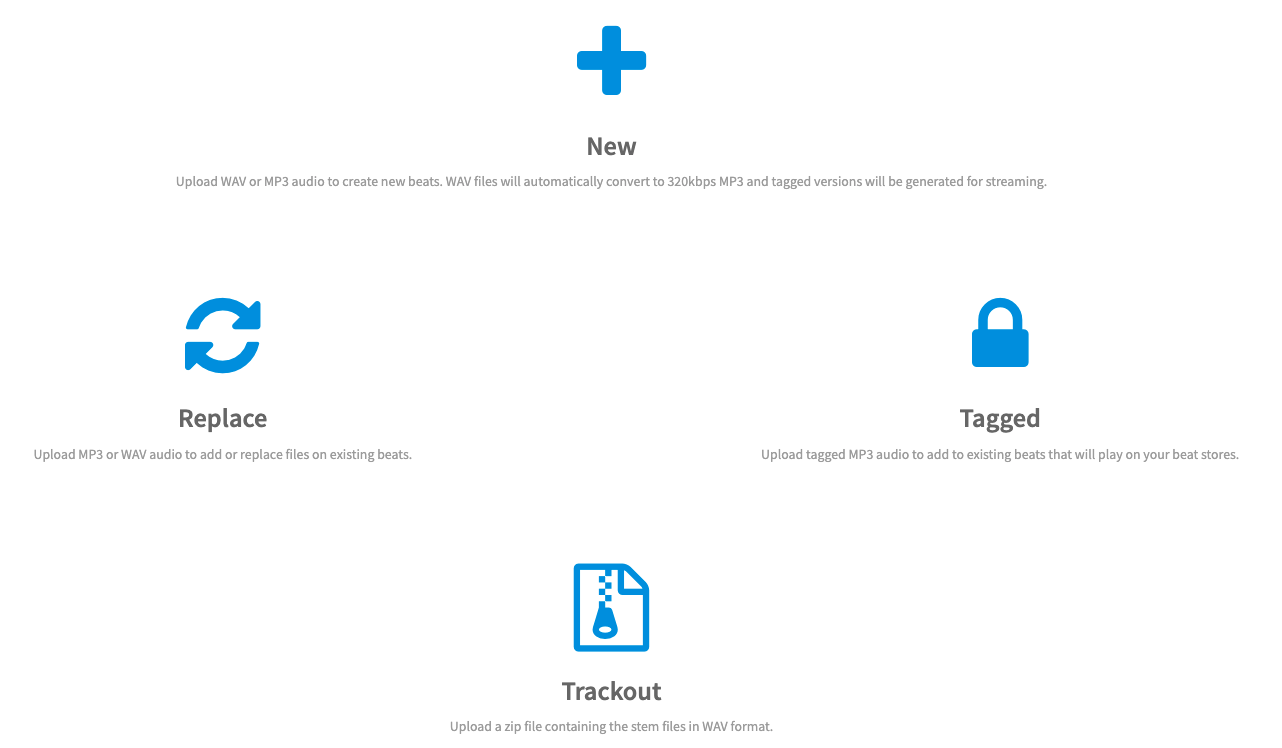 'Replace', 'Tagged' & 'Trackout' options are available to paying members only
During the upload process you can add all the necessary information such as title, tempo, hashtags, etc., and make decisions such as release date, privacy, 3rd party platform posting, etc.

You can also set your price during the upload process, or you can set a standard price in your Licenses & Contracts section of your Dashboard, and this will automatically be applied to all new uploads.