This tutorial will take you through the steps of changing your subscription package if you are subscribed via debit/credit card (not through Paypal). To do this:
Head to your Dashboard
Click your Avatar image to go to your account settings (or click here)
Scroll down to Subscription and click Manage your billing & subscription.
Choose the plan you want to change to using the drop down menu and click 'Switch Plans'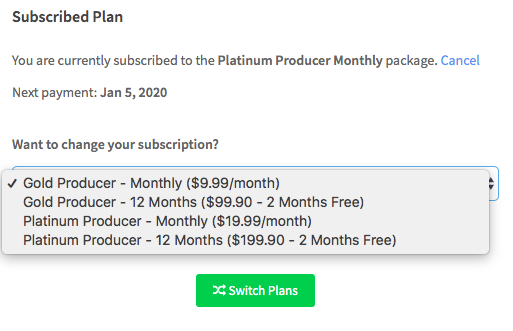 You will be billed pro-rata for subscription changes. This means if you are mid subscription, the amount of time left (taken at the daily rate) will be taken off the price of your new package.


If you are subscribed using the old PayPal subscription method the process is slightly different - go to the Subscription page, as above, then click on Upgrade or Renew Now to submit a new PayPal payment.