You can invite collaborators to collaborate on Playlists, while creating the Playlist by following these steps here.
You can also invite collaborators after creating your Playlist via the Playlist page by clicking Invite, and sending the collab link to your chosen collaborator.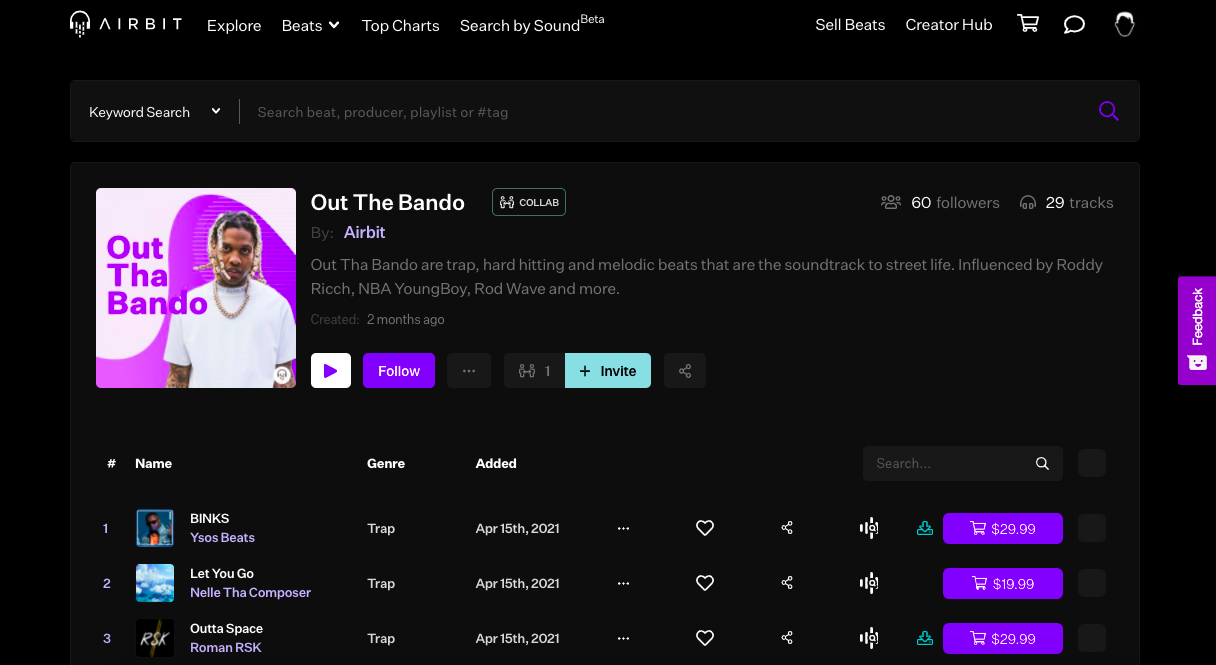 Once they accept the invite, they can start adding instrumentals right away.
As a collaborator, you can add, remove, and reorder beats on the playlist, but changing the playlist title, description, artwork, and users is restricted to the owner only.
Not sure the collab is working out? No problem. As the owner, you can also turn off collaboration at any point, which removes all collaborators, leaving you in charge.