As with the HTML store, you can decide which beats are displayed on your Beats/Browse pages of your Infinity Store using Playlists.

This allows you to create different configurations (or stores), displaying different beats, or to only show certain beats in your store.

To do this, head to your Infinity Store Settings, click Pages, then click the Settings of the page you want to edit (it must be a 'Beats' page).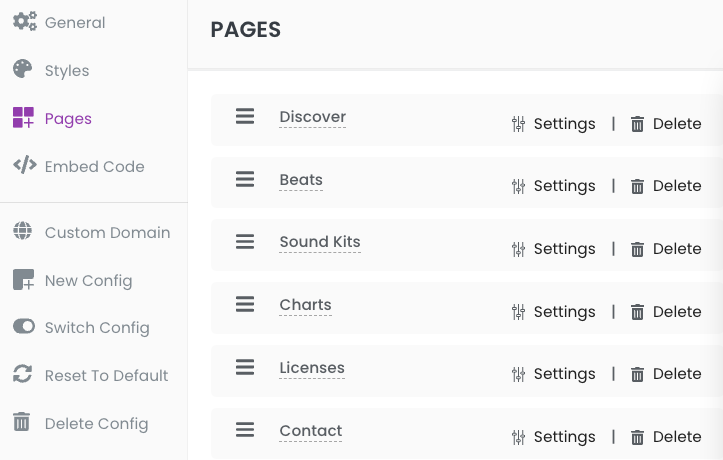 In your page's settings, under the Beats Display heading, you can then choose to display all your beats or select a playlist from the drop-down menu - this is how you can choose to display your chosen list.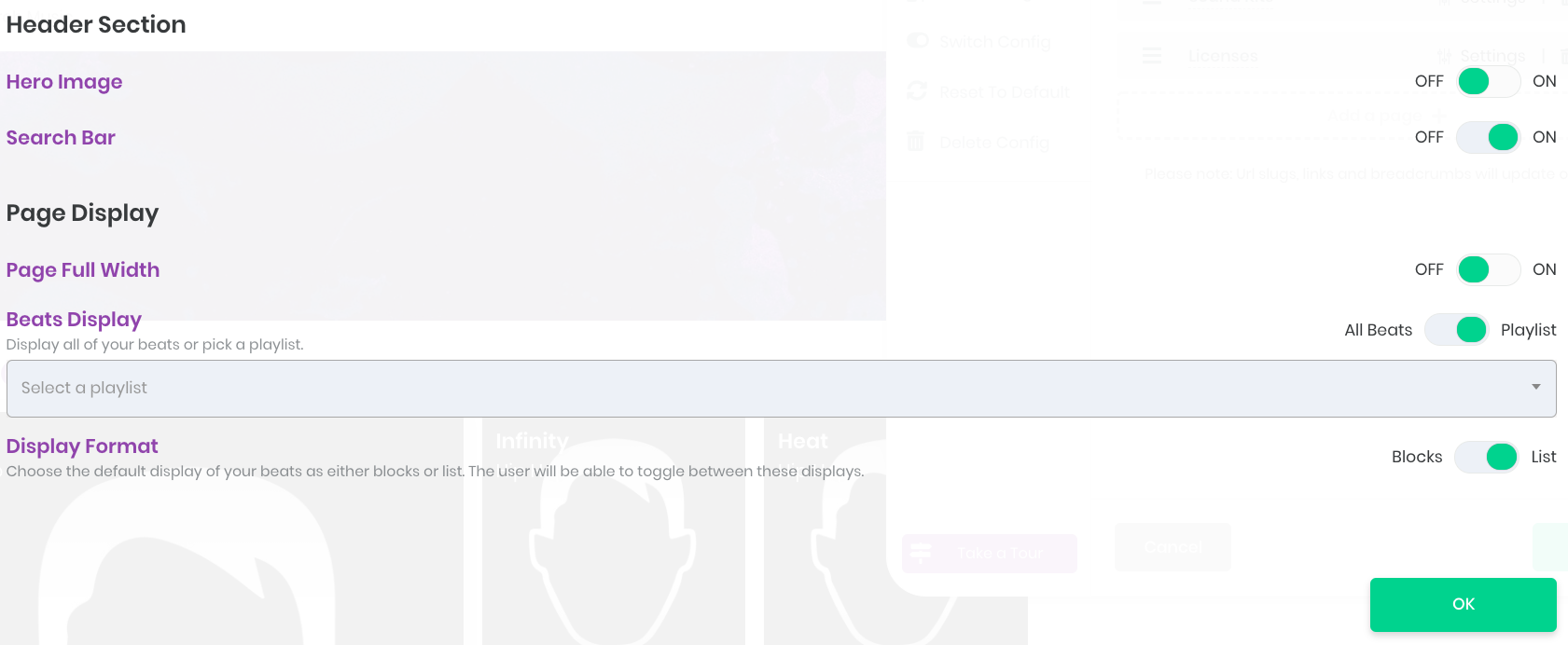 You cannot currently display retail collections (beat tapes, albums & mixtapes in your Infinity Store - these are limited to HTML5 stores only).

The Infinity Store is available to Platinum members only. If you have a free account, you can upgrade here.