Sound Kits couldn't be easier to display in our new Infinity Store! Simply open your page settings and by default you will see the Sound Kits page is available to you. If you have previously removed it, click the ADD button to re-add the page.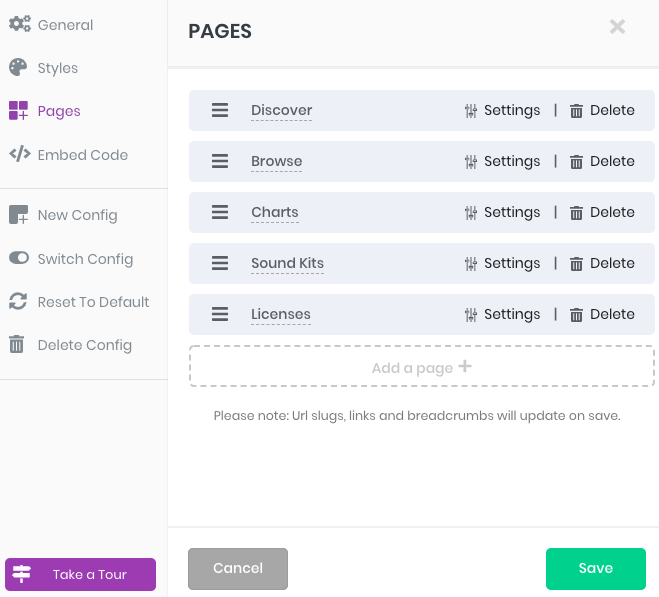 Opening the settings will allow you to choose to display your kits as blocks/tiles, or as a list. So be sure to add high quality artwork.

Find out how to upload your Sound Kits here.

Click here for a full guide to customizing your Infinity Store

The Infinity Store is available to Platinum members only. If you have a free account, you can upgrade here.